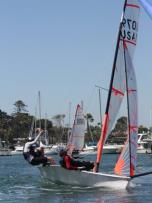 The Coronado Maritime Foundation (CMF) was incooporated in 1999 as a non-profit charitable and educational foundation, recognized in accordance with Section 501 (c) (3) of the Internal Revenue Code.  Your contributions to CMF are tax deductible within the limits of the law.

The Foundation provides grants to individuals enrolled in recognized programs of instruction in sailing and related maritime activities, and to organizations conducting these programs.The specific purpose of this corporation is to support instructional programs related to sailing and maritime activities emphasizing safety, respect for the maritime environment and, in competition, high standards of sportsmanship.

In pursuing our goal, the Foundation has contributed thousands of dollars to support year-round, public sailing programs and enable south-bay clubs to augment their sailing programs to include at-risk young people from local youth organizations.  We have also funded teenagers and young adults competing in national an international sailing events, including Olympic training programs.

Your much appreciated donation will help us continue our current level of funding, and, hopefully, allow us to include other worthy organizations such as "Challenged America" which benefits handicapped sailors of all ages.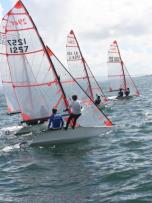 Coronado Maritime Foundation

Supporting the Corinthian Tradition

Our Board of Directors

President:


Donna Sorensen
Vice President


Toby Fuller
Secretary


Susan Johnson
Treasurer (acting)


Jill Powell
Directors


Chris Bondurant

Ken Curtis

Kathryn Kirigin

Jill Powell